This past week has brought a crazy amount of progress inside! Since I never posted pics or blogged last week, below are some pictures of the house after the drywall went up and the cabinetry went in.
Yesterday, we went up to see what was going on and were pleased to see that all of the tile was done and the granite was in. The hardwood floors were also in. Everything looked great, but we couldn't see too well or take any pictures because it was a bit late and very rainy/gross outside.
The stone fireplace was put up inside and today they are putting up the stone on the front. I am DYING to go see it in person!
So, everything is really turning out well! You just never know how it's all going to look together when you are picking everything out from a little snippet of a sample. My hubby said that he thought the grouting in the kitchen/morning room looked a bit pinkish...I need to see it in the light...I am not into pink grout! Or maybe he just needs a vision check...haha...
We dropped off 2 ceiling fans and 3 pendant lights by the house last night. Our super nice electrician is putting them in for us. We ended up getting the fans pictured below.
Will post pics of the tiling and stone as soon as we get some!
Master Bath-Uba Tuba granite & butterscotch cabinets
View of street
Pete posing with the kitchen cabinets & the morning room
Family pic in front of fireplace pre-stone
Front of house (duh!)
Back of house
Side of house-land was graded again
Sunset view out the Morning Room
First and last time we see all 0's here!
We have a paved driveway and sidewalk!
Fan for Morning Room with an 18" downrod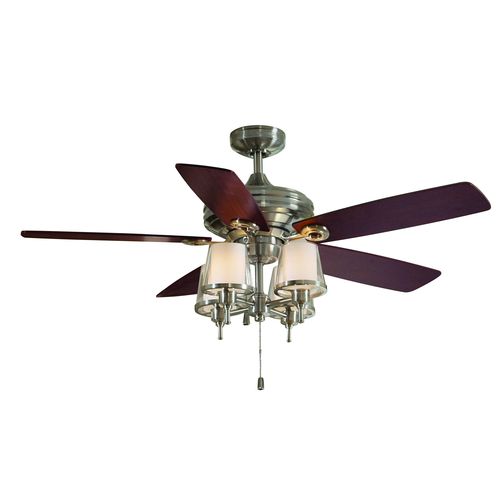 Fan for Master Bedroom


Pendant lights in the kitchen (3 in total)